ELEGANT BUN EFFORTLESSLY IN 5 SECS!
Stop hurting your scalp and hair follicles - This bendable band will gather and hold your hair firmly against your head with no slipping.
Features:
The styling is super simple: you can get your favorite hairstyle in less than 1 minute
Flexible and non-slip: no need for barrettes and barrettes to firmly grip short/long, thin/thick hair!  Whether you prefer a sleek updo or a casual half-bun, it will add extra glamour to your look for any occasion. 
Easy to use: you only need to tie your hair into a ponytail or hair bun, and then wrap your hair with curls, you can be ready for fun, and help you save more time, hair bun seamlessly blends with your own hair, natural, Relaxed and elegant or casual and chic.
One Size Fits All: These large hair claw clips are perfect for ladies and girls of all ages, wear these for a great look every day. Designed to hold the hair in place, soft grips no ouch, excellent quality great for thin hair to thick hair.
You can choose from different colors: you can choose the color you like to buy.
Occasions: With it, you can make up yourself more beautiful and elegant. It is suitable for many occasions, such as dancing, working, wedding, parties, etc. Keep your hair neat and elegant.
How To Use: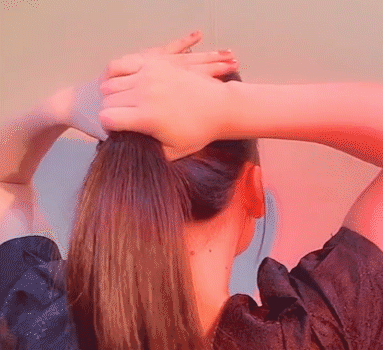 Specifications:
Material: Velvet

Style: Hair coiler

Outside diameter: Approximately 6.5cm

Open the outer diameter: about 13cm

Product weight:  19g


Shipping is free worldwide, with no additional costs included in the shown price